conception
and graphic design
The graphic designers at Xénon Enseignes & Éclairage will create signs for you in all shapes and sizes that will meet all your expectations. They'll show you several sketches so you can compare the visual impact and differences between each of your options. Their mission is to find the perfect sign for you!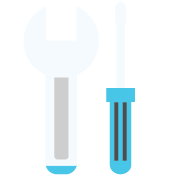 All of our signs are made from premium quality materials that will ensure the durability of your sign. We use the latest technologies to produce a wide variety of signs with exceptional precision.
The illuminated signs we produce are CSA and UL approved and certified. All electrical components and the design of our signs meet the highest quality standards in the industry.
Following the manufacture and verification of the proper functioning of your sign, a representative of Xénon Enseignes & Éclairage will contact you to determine the best time to install it.
Trained and experienced professionals will carry out the installation with the utmost respect for your establishment and your landscaping. If you have any questions, comments or concerns during the installation, do not hesitate to speak with our dedicated technicians, they will be happy to inform you.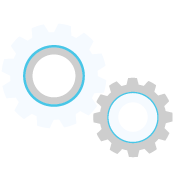 Your sign is exposed at all times to bad weather and accumulated dirt, which over time can reduce its brightness and visibility. This is why your sign must be inspected, cleaned and maintained regularly by the competent technicians of Xénon Enseignes & Éclairage.
It is possible that a breakage or an anomaly may occur over the years. We are aware that this is your corporate image and that it is essential that your sign is always in perfect condition.
Xénon Enseignes & Éclairage will quickly dispatch a team of technicians to carry out the repairs. Our experienced technicians can advise you on the maintenance and updating to be carried out.
We offer repair and maintenance services for all types of outdoor signs and lighting. Carried out by our specialized technicians, our maintenance service includes inspection, repair, replacement of damaged parts and cleaning of your signs in order to extend their life.